Our Business
Welcome to NueCura
NueCura Partners is an angel investment company created by seasoned healthcare industry operators that focuses specifically on investments in the healthcare sector and allows participating affiliate members to make their own investment choices.
Healthcare in the U.S. is a $2.8 trillion industry and is in chaos. Where there is chaos, however, there is opportunity. Major trends are afoot that will change how healthcare is delivered and received. Additionally, these trends will drive how compensation is rendered. At NueCura Partners, our goal is to identify and invest in those companies that are poised to transform health care as we now know it.
Our Mission
- Utilize healthcare operator expertise to identify, assess, and fund early stage companies in the healthcare space.
- Build an affiliate membership body that reflects the broad diversity of expertise and experience necessary to facilitate effective investment decisions.
- Create and efficient mechanism for our affiliate investors to evaluate, invest, and monitor companies in our portfolio.
- Leverage our platforms uniqueness and flexibility to gain access to the best healthcare investment opportunities in Nashville.
Our Philosophy
- Invest both capital and operator experience into the healthcare companies that we fund.
- Utilize our expertise and capital in supporting the Nashville entrepreneurial community.
- Foster an environment of cooperation with other Venture Capital and Angel groups so as to allow for syndicate investment opportunities in exceptional businesses.
Our Promise
- Invest with integrity and transparency in our early-stage company partners and provide the cooperative relationships necessary to promote success for our business partners.
Brian Fengler, MD
CEO, EvidenceCare
"We are very excited about the opportunity to work with NueCura Partners. In addition to providing the necessary funds to propel our go-to-market strategy, their innovative investment model enables us to leverage the expertise and thought leadership of their members, many of whom are healthcare trailblazers."
Carm Huntress
CEO, RxRevu
"Working with NueCura Partners was a great experience all around, from the unique "Barn" for pitch nights, to the level of expertise on the team."
Murray Blackshear
CEO, Sano Informed Prescibing
"Sano Informed Prescribing looks forward to working with NueCura Partners as we launch our clinical technology solution into the marketplace. NueCura's sole focus on investing in early-stage healthcare companies combined with its bench of seasoned healthcare market veterans makes them an ideal partner as we strive to improve medication adherence and impact quality and cost outcomes across the US healthcare landscape."
Kyle McCollom
CEO, Everly
"Our experience with NueCura was a breath of fresh air in Nashville – from the pitch sessions in a beautiful barn to the industry-relevant mentorship. We look forward to growing our partnership with them and will continue to recommend them to our peers."
Baxter Webb
CEO, MEDArchon
"It has been incredibly refreshing to work with NueCura Partners and we are lucky to have such a great group behind us. The use of "Partners" in their name is very appropriate: NueCura understands the journey of the entrepreneur and brings a wealth of resources from their diverse backgrounds to help grow companies. NueCura is MEDarchon's partner in bringing game-changing technology to healthcare."
Mark Harris
PhD, Founder & CEO, NextGxDx
"NueCura Partners brings together a talented group of angel investors that provide much more than capital. Their insight into successful business models and connections within the community are all top notch. I have, and will continue to recommend them to the startup community as a great source of both capital and mentorship."
Kemp Maxwell
Director of Business Development, LeanKit, Inc.
"Working with NueCura Partners is a great fit for LeanKit. They really helped us on many levels, from communications to marketing to sales. The Super Angels behind NueCura have varied business experience and a deep bench of strategic connections. We are glad they are a part of LeanKit."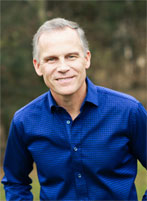 Don Lazas, MD
Dr. Lazas is a physician leader specializing in care of digestive diseases with over 20 years of experience in patient care, health care delivery, management, and clinical research. Dr. Lazas is an owner/operator of a Nashville specialty medical practice (Associates in Gastroenterology, PLC) and endoscopy surgery center (Associated Endoscopy, LLC). His expertise includes training and education of medical sales forces and strategic business consulting. He is a seasoned investor and consultant in medical technology businesses and has focused expertise in realizing the impact and opportunity of technology as it pertains to the physician-patient encounter.
Don is a Fellow of the American College of Physicians and a Fellow of the American Gastroenterological Association. Additionally, he served our country in the United States Army Medical Corps where he achieved the rank of Major.
Don Lazas, MD
NueCura Partners, LLC
Founder and Managing Partner
Physician Leader, Entrepreneur, Investor

Ted Sanft
Ted has spent most of his career building operational teams and creating cost-effective, secure,  and nimble technology solutions and organizations.
As Chief Technology Officer at Empyrean Benefit Solutions, Ted is responsible for the design and development of all application platforms, as well as the technical infrastructure and cyber security.
As President & Managing Partner at ParkIT Ventures, LLC and as Operating Partner at NueCura Partners, LLC, Ted is involved in Angel Investing with a focus on Healthcare and Healthcare IT companies.
Formerly, as SVP of Operations and Technology for Fleet One, LLC, a commercial credit card company based in Nashville, Ted helped grow the business organically for eleven years, resulting in the sale of the business to WEX, Inc. in October 2012. During his 11 years at Fleet One, LLC, he was an integral part of the management team which purchased the company from SunTrust with the aid of two private equity firms, then sold it four years later to a public company, WEX Inc.
From 2006-2011 Ted also served as CTO for change:healthcare, LLC (now Change Healthcare, Inc.) For 5 years, Ted was involved in all aspects of startups including: concept, technical design, deployment, and branding.

Tony Corley, MBA
As founder and CEO, Mr. Corley has led Healthcare MarketMaker's disruptive business model to educate doctors and dentists about the value of their practices.   From this education, comes the empowerment for a physician to make informed decisions about how to identify needs in their practice and shop on our platform for curated, trusted solutions.
Mr. Corley is senior executive with unique experiences working at large healthcare providers like Hospital Corporation of America, Big 4 healthcare consulting firms and startup companies.
Mr. Corley gives back to the entrepreneurial community by serving as a mentor to startups, accelerators and incubators.  Most notably as a mentor of the Jumpstart Foundry and the Nashville Entrepreneur Center.
Mr. Corley earned an undergraduate degree in Accounting at Auburn University and an MBA at the Owen School at Vanderbilt University.  He is also an active CPA in Tennessee.

Bill Gates, MD
Bill has spent 20 plus years practicing Ophthalmology. He and a partner founded Summit Eye Associates, PC in Nashville, TN. As lead of clinical services, Bill helped establish a highly efficient, friendly, patient centered medical and surgical experience. The practice was an early adopter of technology including excimer laser vision correction, high tech IOL's, and femtosecond cataract procedures.
Teaching and research have always been important, despite a busy private practice. As Course Director of the SERVA programs at ALCON labs in Ft. Worth, TX from 1998-2002, Bill lead the teaching and surgery mentoring program to senior resident physicians planning their careers. Additionally, serving as a member of the FDA Ophthalmic Advisory panel from 1999-2007, evaluating the clinical trials of Macugen (the first of its kind, injectable, VEGF inhibitor ophthalmic drug), Latisse, and Besivance.
Business and investing were important early on. Since the age of 12, Bill was involved in the family's marine dealership in Shreveport, LA. "Eye surgery was alway my love, but our small business paid the tuition". Now currently involved in early stage healthcare investing as Executive Director of Deal Evaluation with NueCura Partners, LLC and environmental/ clean tech ventures as Partner with Fortnum Capital Partners, LLC.

Chris Taylor
In addition to serving as a Director with NueCura supporting membership, the due diligence process and strategic alliances, Chris Taylor is the Founder and Managing Partner for Fortnum Capital Partners.  Fortnum Capital advises and invests in IMPACT companies (clean energy/tech, healthcare and technology enabling social good).
Chris worked for 19 years with Magotteaux in international business with the last 4 in Europe as Director of Sales & Marketing to the Cement & Power industries in Asia, EMEA & the Americas  with responsibility for ~$200 million annual sales. Chris has experience in technology & strategy development, sales and marketing, organizational growth and funding, including a leveraged buyout and partnering with a private equity player for the sale of the company to a publicly traded entity.
Chris also served as CEO for C-Tech, a company that developed technology for gasification solutions to create synthesis gas (syngas) from a variety of feedstocks including CO2, biomass, coal, methane, tires, etc.

Jeff Patton, MD
Jeffrey Patton, M.D. serves as Chief Executive Officer and Chairman of the Board for Nashville-based Tennessee Oncology, one of the largest community oncology practices in the U.S.
He is nationally recognized in the oncology community for his extensive clinical trial research and scholarly publications on advancing cancer treatment and bringing exceptional care to the communities where patients live. Dr. Patton has published eight manuscripts and nearly 20 clinical trial abstracts on cancer treatment research. He specializes in all adult malignancies and holds memberships in the Tennessee Oncology Practice Society and the American Society of Clinical Oncology, where he serves on the ASCO Clinical Practice Committee.
Dr. Patton, a graduate of Eastern Virginia Medical School in Norfolk, completed his residency and fellowship at Wake Forest University in Winston-Salem, N.C., where he served as Chief Resident. He also holds a B.A. in Psychology from the University of Virginia. He currently serves as Chairman of the Southern Oncology Board of Directors and is on the board of directors for PearlPoint Cancer Support. He previously served as Chief of Staff for Southern Hills Medical Center and on the board of directors for the Sarah Cannon Research Institute.
Dr. Patton is also co-founder and Chief Medical Officer of Raintree Oncology Services, a provider of comprehensive oral drug acquisition and management services to help community oncology practices improve and advance patient care.
Dr. Patton lives in Brentwood, Tenn. with his wife, Mary, and two children, Ashley and Evan. When he is not seeing patients, Dr. Patton enjoys golfing, reading and spending time with his family.

Trey Noel
Trey brings 25 years of business background with both strategic and financial decision-support expertise from his past roles in consumer goods, medical devices, and health care. He is a financial entrepreneur, angel investor and Principal of Fleur Capital.
Trey recently held senior role as CFO/Head of Operations for an early stage healthcare company responsible for capital raise, org design and development and customer operations.  Prior healthcare experience was with McKesson for 9 years holding senior leadership positions managing large pharmaceutical relationships for specialty products, the federal government vaccine programs, pharmacy management organizations at hospitals and traditional supply chain operations.
Trey is a currently a leadership mentor in the Everwise program, Jump Start Foundry and Life Sciences Tennessee.  He is NueCura's board representative to Everly and an advisor to Satchel Health, Maptic, and E3 Performance Group.
Trey earned two degrees from Southern Methodist University. He earned his Bachelor of Science in Economics and an MBA from the Cox School of Business.
He lives in Brentwood with his wife, Samantha and their 2 sons, Nicolas and Harry and enjoys golf, traveling and coaching youth football and baseball.

Geof Vickers
Geof Vickers is a Partner in the Nashville office of the national law firm Nelson Mullins Riley Scarborough, LLP.  Geof focuses his practice in the areas business technology, information technology, and general business law.  Mr. Vickers represents clients with matters related to intellectual property and technology issues in corporate transactions, business process and IT outsourcing, information technology, Health IT, sales and licensing arrangements, and transactions involving the development, commercialization, and sale of technology.
Geof is a volunteer and mentor at the Nashville Entrepreneur Center and regularly counsels and advises entrepreneurs and startup companies.  Geof is also a regular speaker for continuing education seminars and startup company programs on topics ranging from domestic and international electronic contracting and signature laws to the basics of angel investing.
Geof earned a BBA in Healthcare Management from Harding University and a JD from the Univ. of Mississippi.