Portfolio

Diatherix is an innovative, CLIA certified, molecular diagnostic laboratory utilizing proprietary TEM-PCT™ (Target Enriched Multiplex Polymerase Chain Reaction) technology for precise detection of infectious diseases – linking diagnostics to therapeutic.
Status: Realized

NextGxDx is a comprehensive online marketplace for genetic testing.
Status: Active

Drawing from the principles of Lean, Agile and Kanban, our founders built LeanKit to revolutionize the way work is managed. As a result, we have witnessed the emergence of a more collaborative, proactive and successful workplace. We are excited to be on the forefront of helping people focus on the work that makes them happy.
Status: Realized

As simple as paging. As convenient as texting. Quarc is your one secure solution for safe and efficient healthcare communications.  Designed by clinicians and administrators, Quarc's functionality, usability, and big data analytics were created to prevent medical errors, improve organizational efficiency, and provide an unmatched level of security.
Status: Exited

Everly's natural and organic drink mixes exist at the vacant intersection between the growing drink mix and natural food movements. Everly simplifies the complex drink mix market with delicious, non-GMO, sugar free, preservative free, low calorie ingredients that customers trust.
Status: Active

RxREVU helps consumers and providers find the best drugs available based on cost, condition, and clinical research. Our mission is to help people live happier and healthier lives by finding the most effective treatment at the lowest cost.
Status: Active

Clinovo is a leading provider of Cloud-based eClinical software. Clinovo's flagship solution ClinCapture is the only validated electronic data capture software, available for free. ClinCapture empowers CROs, Pharmaceuticals and Medical Device companies to build their studies themselves, lower their clinical trials costs and streamline their data capture processes. Clinovo is headquartered in the Silicon Valley.
Status: Active

EvidenceCare is the only decision support tool designed exclusively for clinicians that delivers evidence-based medicine individualized for each patient they treat. Our patent pending technology lowers costs and improves outcomes in a way that benefits Providers, Payers, Clinics, and Patients. We provide the evidence, so you can provide the care.
Status: Active

Bivarus brings an entirely new science for measuring continuous quality improvement (CQI) and the patient experience to hospital-based outpatient service lines, community-based clinics, and large group practices.
Status: Realized 

Expression Health Analytics  – Acquired by Trilliant Health.
Status: Recapped, Exited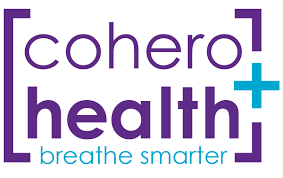 Our team of technologists, doctors, designers, and clinicians is on a mission to transform respiratory disease management through smart mobile technology.
Status: Active

Babyscripts exists for one reason: better pregnancies.
Status: Active

Trilliant Health: A diverse set of companies focused on one mission: Making Hospitals Stronger™. (Acquired EHA)
Status: Exited, Realized

Transforming Risk Adjustment Through Insight, Transparency and Control
Status: Active

We partner with GI specialists to produce world-class research.
Status: Active